Regular price
Sale price
$32.00 USD
Unit price
per
Sale
Sold out
Share
Dave Scott Schwartzman's comprehensive, 300-plus page history of one of New Jersey's most beloved bands is packed with tour stories, photos, flyers, and a lot of laughs. For the first time, the story of Adrenalin O.D. is told through the eyes of its drummer and co-founder. Features never-published photos, a complete A.O.D. discography, and heckling both The Clash and the cast of "Happy Days."
Formed in New Jersey in 1981, Adrenalin O.D. paved their own path through the American hardcore punk scene of the '80s. They were one of the fastest and funniest bands of the genre, bringing a much-needed sense of humor to a very serious and angst-filled era. Their songs dealt with the suburban experience while adding an injection of wise-ass sarcasm. As fast as their songs blazed, they somehow managed to be still melodic. Live, the band's onstage chemistry turned shows into what has been called a cross between Minor Threat and Don Rickles. This book chronicles the hysterical history of A.O.D. from the inside view of the band's drummer, co-founder, and youngest member. It's a funny coming-of-age story told against the backdrop of the emerging American hardcore scene of the 1980s.
AMAZON INTERNATIONAL CUSTOMERS - 
You are also welcome to order from DiWulf directly. 
View full details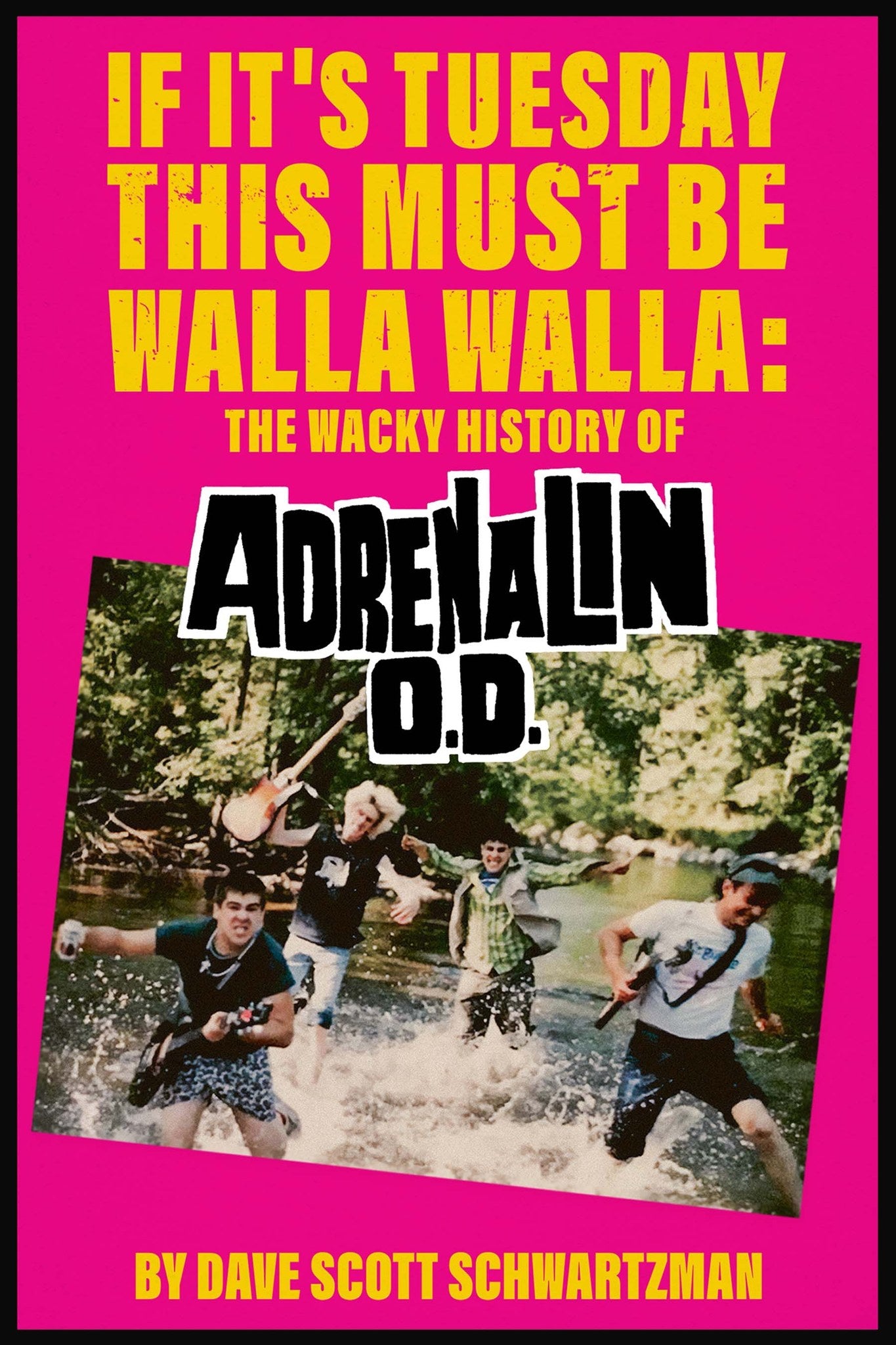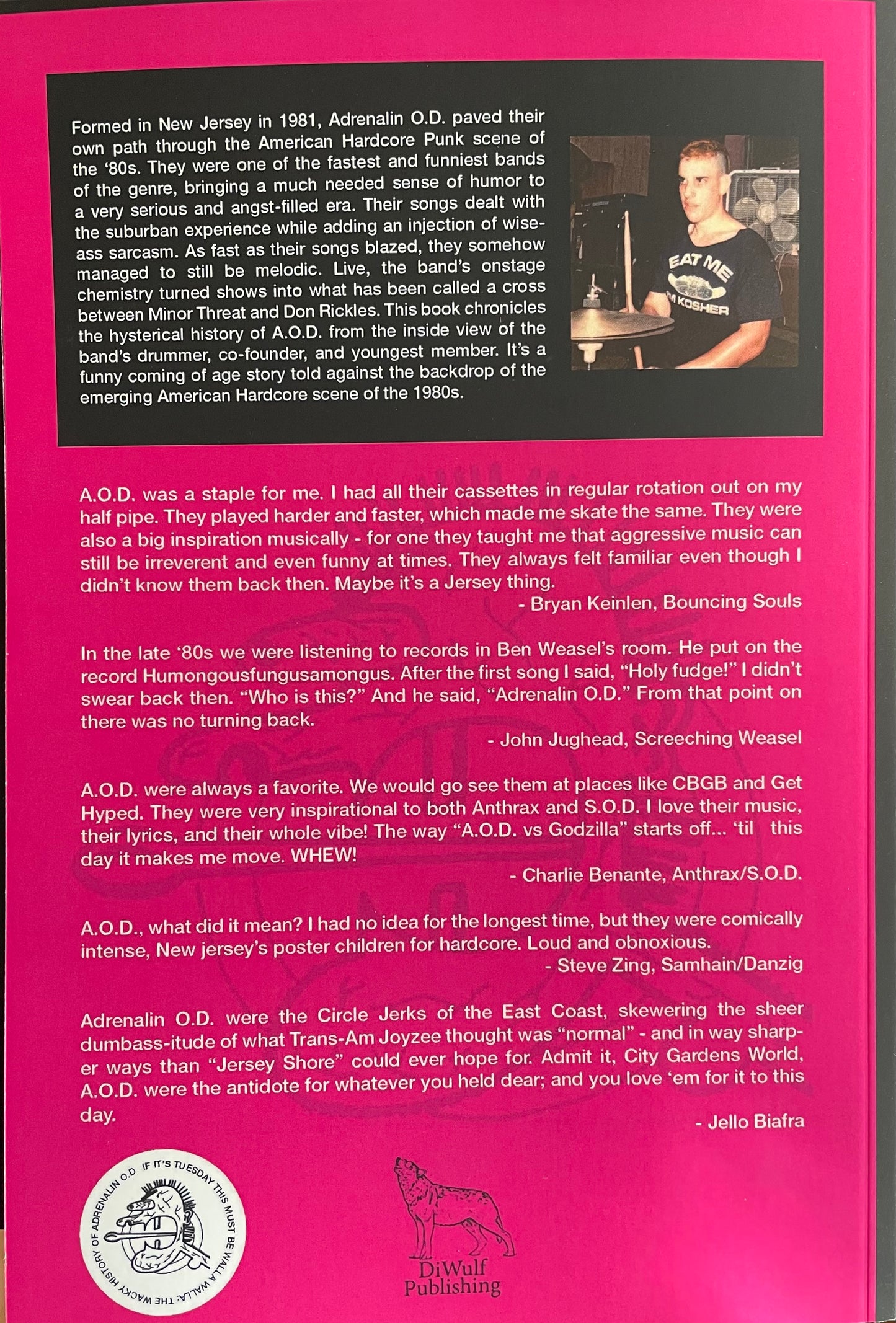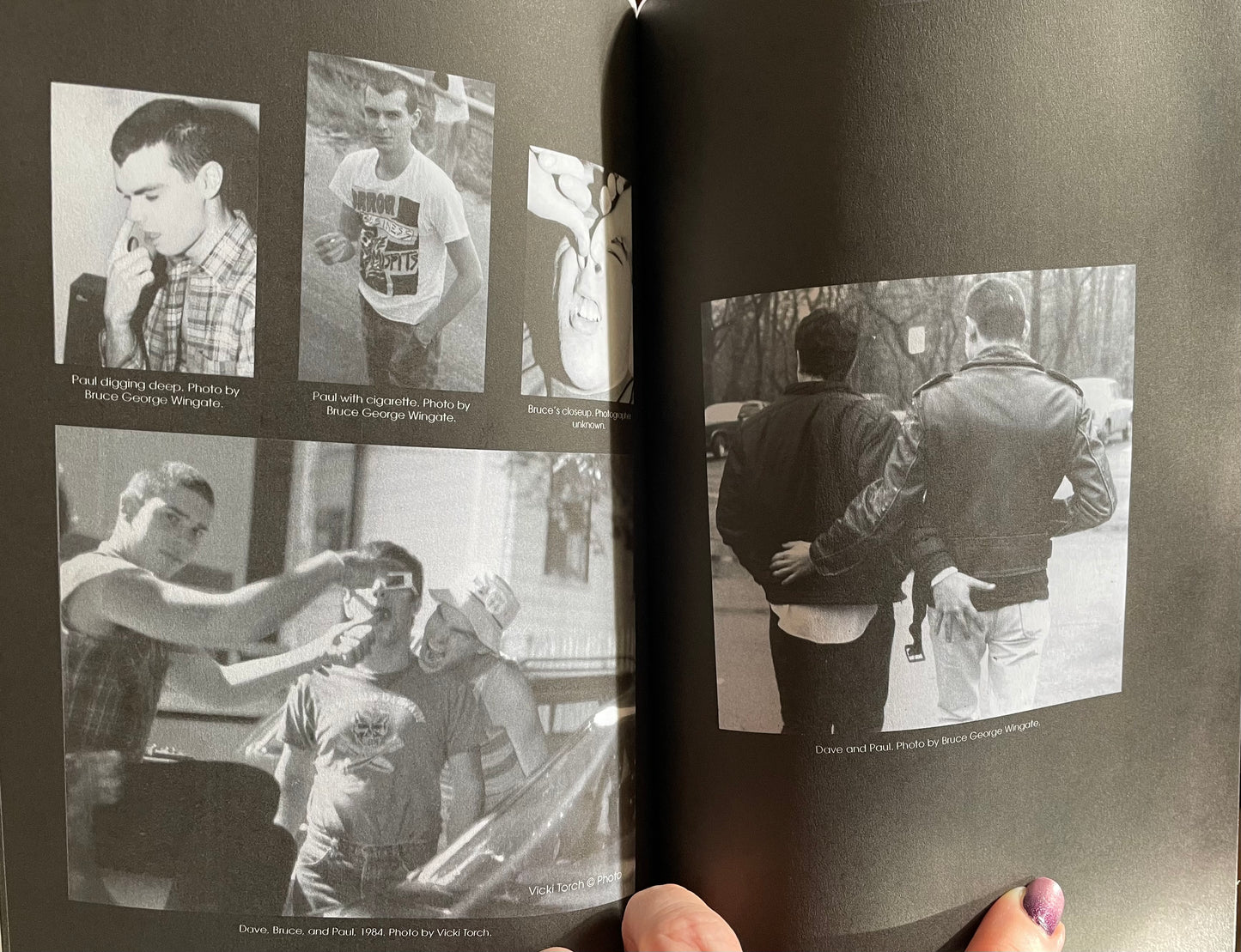 "Life changes in the instant. The ordinary instant."